No more freezing almost to death during the coldest days—order EcoHeat S today and enjoy energy-saving ceramic heater with FREE SHIPPING within Zambia!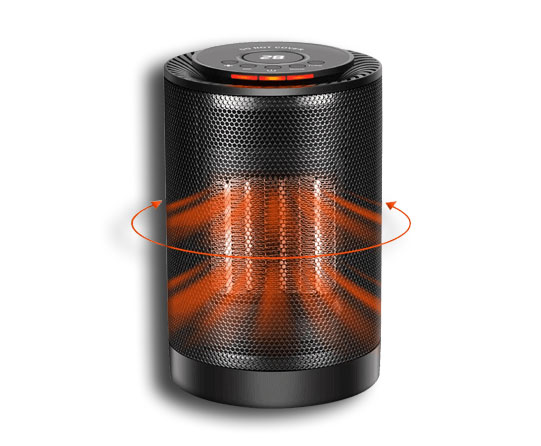 EcoHeat S is only available online—buying from the official website is the only guarantee you get the best possible deal.
All you have to do is complete the shipping information on the website, pay for your order and let us take care of the rest!

ABOUT ECOHEAT S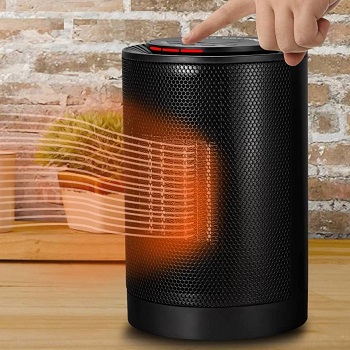 Winter is coming, or so they say. A cold winter. Usually, together with the cold comes enormously high bills for heating services, and nothing can heal the pain you feel for all the money paid; and most of the time you don't even feel any warmth in your house!
The good part is that technology never stops evolving, and right now it serves a true cherry on top for cold winter nights—EcoHeat S! This revolutionary and eco-friendly heater will not only bring back warmth to your house but will decrease your heating costs also! The main focus of this entire device is to be a great heater without wasting electricity. It is practical, money-saving solution to most of the problems occurring during the cold seasons!

WHAT MAKES ECOHEAT S SPECIAL?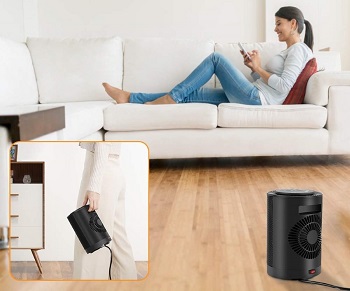 EcoHeat S is not like any other. Because of its power-saving mechanism, it is one of the eco-friendliest heaters on the market right now. Despite its small size, it provides wide-angle heating, three different heating modes and even temperature regulation, so a user could choose the exact level of heating he or she needs!
This device does not use much electricity yet provides great quality and safe service. EcoHeat S is manufactured using PTC ceramic heating elements that provide fast heating and higher thermal efficiency. You'll feel the heat flowing almost instantly! Even more, tip-over and over-heat protection make sure that your home, surroundings and family stays safe at all times the device is used! And if all these things mentioned above were not enough, what about this—the device is able to turn itself around and provides amazing heat coverage to all the objects in the reachable field!

TECHNICAL FEATURES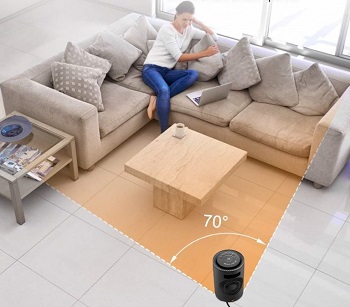 Tip-over protection
Over-heat protection
ABS fire retardant plastic material
Provides up to 70-degrees coverage
LCD display
Temperature adjustment feature
Three modes (hot / warm / natural wind)
Energy-saving
Portable (8.3''/21cm x 5.5''/14cm)
Premium finish design
Easy to use
Easy to carry around

HOW TO USE ECOHEAT S?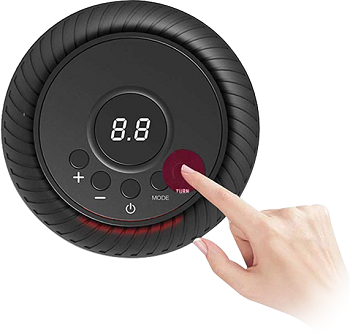 The installation process is rather simple: plug the device in, click "Turn" button to turn the heater on (as shown in the picture), and adjust your personal desired settings using control panel. And that's it, now get ready to heat up!
WHY CHOOSE ECOHEAT S
Everyone will enjoy the benefits that EcoHeat S brings! Although this modern device was created with a focus on surviving cold winters in an eco-friendly way, it would still be a perfect addition to the daily life of anyone who's always cold. Stay warm, happy, and carefree with EcoHeat S! And you know what is the best thing? EcoHeat S is totally affordable to anyone and is even available 50% off for now!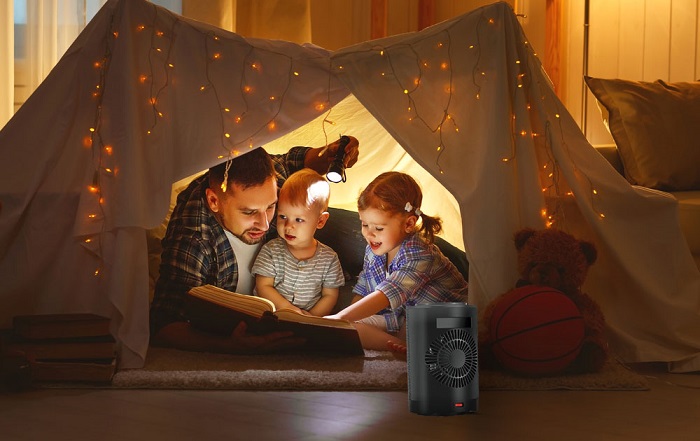 HOW MUCH DOES ECOHEAT S COST IN ZAMBIA?
SPECIAL OFFER: for a limited time, EcoHeat S is running a promo in Zambia that allows you to get this device 50% OFF, for only 2 319 ZK 1 160 ZK with FREE SHIPPING!
HOW AND WHERE TO BUY ECOHEAT S?
EcoHeat S is only available online and can be found on the official website. Buying directly from the official store ensures that you get the combination of the best price and quality.